Description
Kids will explore a variety of mediums and get a wide range of arts experiences.
Location
Barnett Arts Studio & Schmalz ClassroomMadden Arts Center125 N. Water St.
Date & Time
Wednesdays, Sept. 30-Nov. 4, 2020 - 12:30-2 p.m.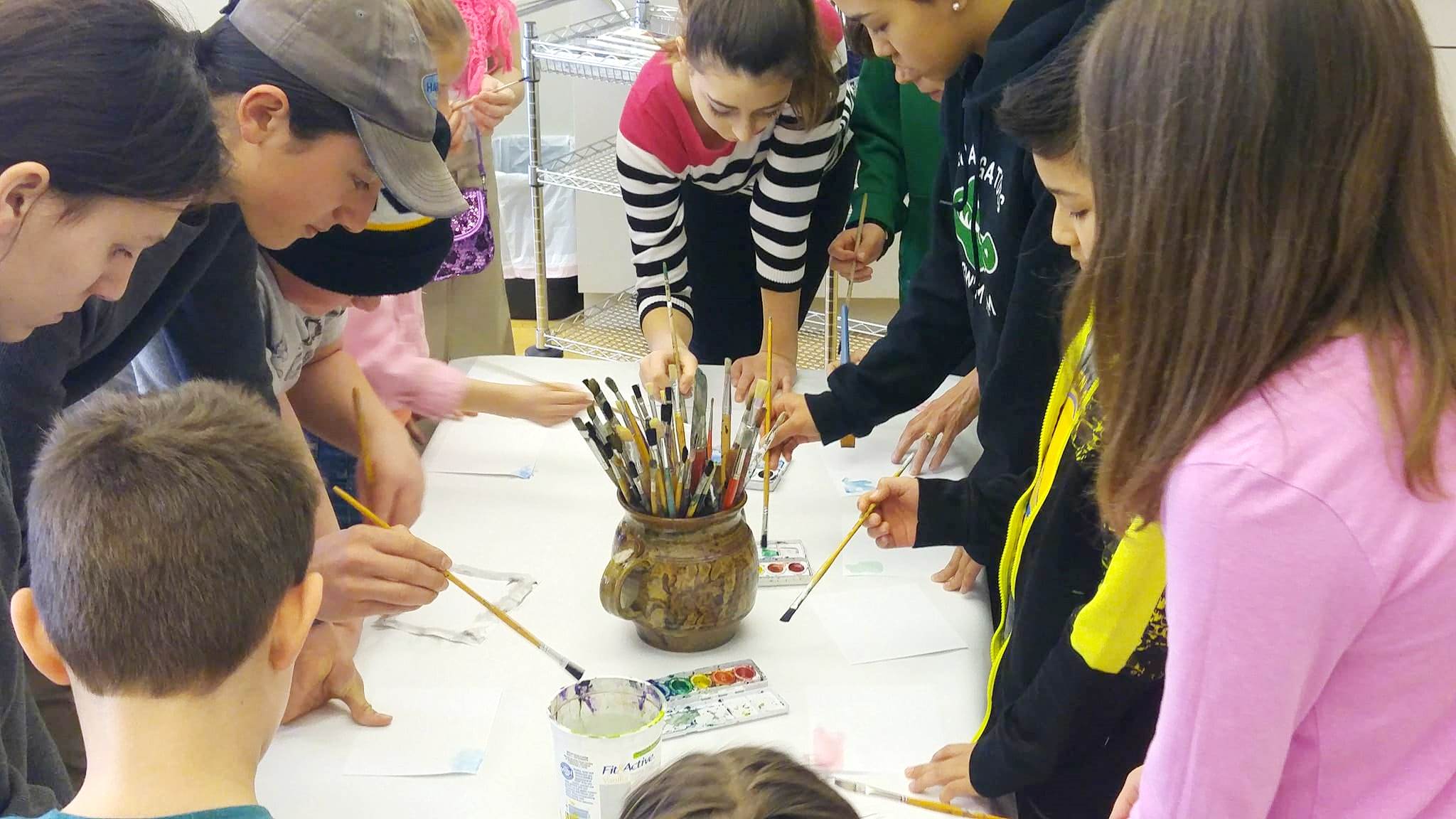 We are pleased to offer a six-week section of our Fall homeschool art series for remote learners. With veteran instructors Jennifer Stout and Connie Brewster, students will learn art principles by exploring a variety of art mediums and techniques to create their own masterpieces; art appreciation using observation, critical thinking, vocabulary, and discussion skills; and art history investigating the life and work of master artists from across the ages.
We hope your students can join us and join in the fun!
Fall 2020 topics include;
Linnaeus- Botanicals colored pencil

Audubon- Birds in watercolor and ink

Millet- Landscape in oil pastel

Homer-Cloudscape- charcoal and pastel

Mondrian- Straight lines acrylic on canvas

Klee- Continuous line mixed media
Projects will vary a bit by age to accommodate different skill levels.
Current health guidelines will be followed.

Masks are required.

Hand sanitizer will be made available.

Distancing will be observed as much as possible.

Class sizes will be limited to 50% room capacity.

Additional sessions will be added if numbers require.