Description
Go with the flow!
Location
2nd floor studio
Date & Time
Thurs. August 6 - 6-8 pm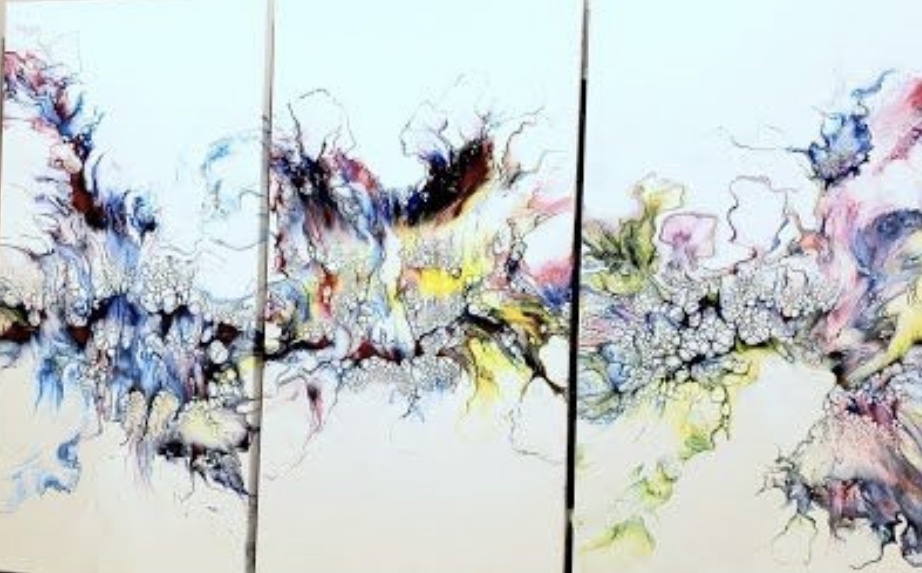 Join in the fun of putting paint in motion and create your own colorful masterpiece on three panels. Our instructor will show you how to use air on your paint pours to make exciting abstracts.
Ages 21 and up. You bring a friend and your favorite cocktails and snacks! We provide all the materials including table easels, aprons and supplies for the arts experiences.